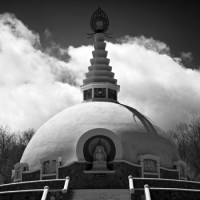 Na Mu Myo Ho Ren Ge Kyo
Saturday, October 3, 2015 at 11:00  AM
22nd Anniversary Celebration of Opening of Grafton Peace Pagoda
You must not lose faith in humanity. Humanity is an ocean; if a few drops of the ocean are dirty, the ocean does not become dirty.
–Gandhi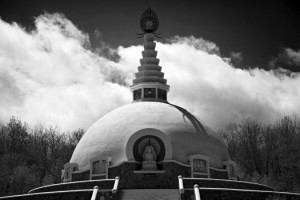 Buddhist Sacred Ceremony
Story of Grafton Peace Pagoda Land Donation
Story of Rising of Peace Pagoda in Washington State
Interfaith Prayers for Peace with focus on African American Community
Music, Dance and Poetry
Closing Prayers with Dennis Banks –
Anishinaabe Tribe and Co-founder of American Indian Movement
We gather to celebrate the building of the Peace Pagoda and to honor all who have been a part of the Grafton Peace Pagoda community over the years. We will share a potluck meal together after the ceremony. Please bring a healthy dish (vegetarian preferred)  to share and your own dishes and utensils so we can be gentle on the earth. Please wear weather-appropriate clothes. You may also want a blanket.
For more information please call the Peace Pagoda at (518) 658–9301 8:00 AM – 5:30 PM
The Peace Pagoda does not receive emails.
Nipponzan Myohoji – Grafton Peace Pagoda
87 Crandall Road, Petersburg, NY 12138
Read More...